Ms. H just gives off the energy of a QUEEN. I had photographed her much more casually a couple of years ago and was soooo excited that she decided to book a session for her birthday and come down from Raleigh to see me! Here's one of my fave images from our in-home shoot we did in 2019!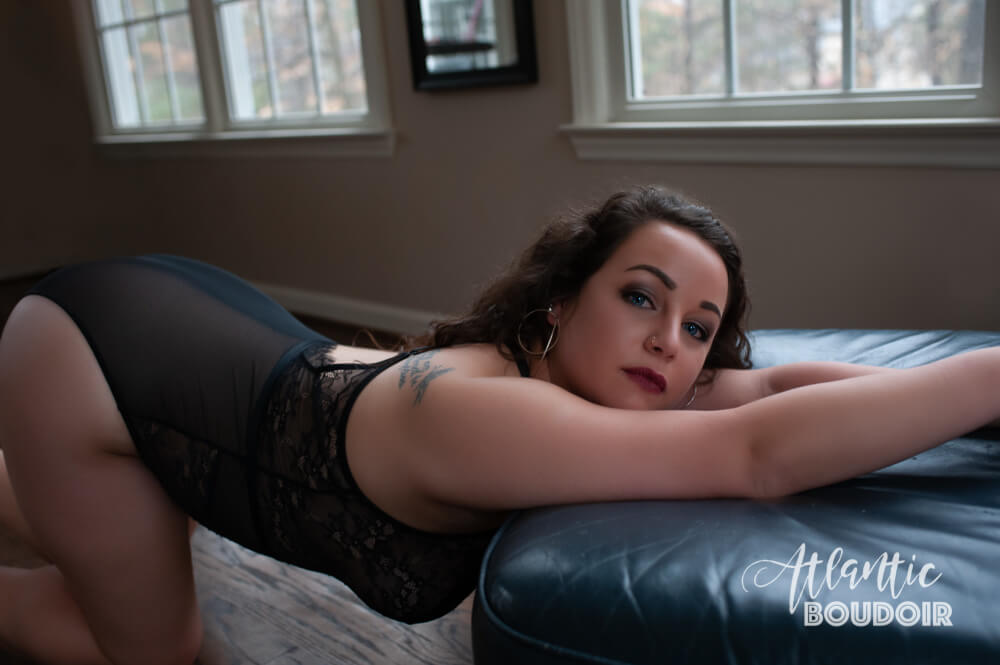 At this shoot, she was just radiating confidence at her session and was kind enough to be a model for some new things we were trying for our Legacy Films. Check out her video below!
How do you think your session went?
Better than expected!
What was the best part of the experience for you?
The reveal!
Would you change anything about the experience? If yes, what specifically? Is there anything we can improve?
Nothing that comes to mind.
How would you rate your body confidence post-session on a scale from 1-10?
10
"Put your money where your mouth is because the experience and product are all worth it. I'm someone who is continuously working on being presently comfortable in my own body so I wanted to do something for me from me to celebrate where I'm at today, regardless of what I used to look like or what I will look like in the future and Alisha presented me with just that. She's diligent, detail oriented, patient, and easy to work with. The odds you'll regret working with her are slim to none. Loved it, love her, will likely book her again sometime. :)"
Hair: Jasmine Vesterfelt
Makeup: Melanie Fuller, Kiss & Makeup
Let's get you in here for your own awesome portraits! Schedule a call with me to go over everything.