Those of you that know me, know my hair pretty much always looks like shit. I'm just not good at styling it, it's not my talent. Same with makeup. Anyway, I was getting served ads for this TYME Flat Iron on Facebook. Facebook ads are kind of what I do (my background is in digital marketing), and as someone who desperately wanted an easy way to curl my hair, I knew these ads were going to get me.
These b*tches in the promo video (sorry girls, I know it's not your fault, just gotta take my anger out on someone) look so happy styling their hair with this flat iron thing making curls in about one second. So I finally say, okay, this looks like a tool I could actually use. I think it cost about $35 for this flat iron, and even though I knew it was coming from China, I thought, that's fine, I know you get what you pay for.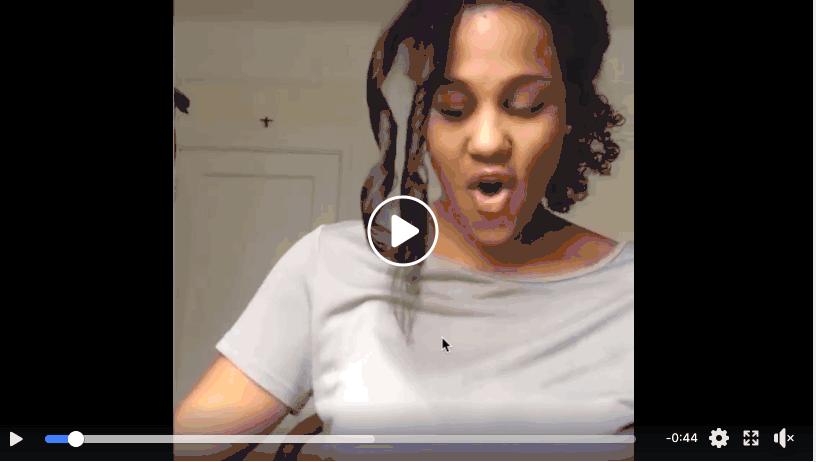 I placed the order and I was literally so excited about receiving this damn thing. I couldn't wait. It took weeks to arrive (just solidifying my suspicion that it was from China), and when it got here last week I was so pumped. My first warning sign should have been when I opened the package and the box it came in already looked like this:
I did not kick the shit out of it. This is the way it came (with no sign of the word "TYME" on the box anywhere, by the way). The buttons on this thing look like a child's toy. I have pretty low standards, and even I am disappointed in this. It looks like something from the Dollar Tree (no hate against the Dollar Tree, btw, I buy a ton of stuff there).
I hadn't had a chance to use it until I was getting ready to go out to dinner last night and my hair was all messed up from having it wet in a ponytail (because that's my go-to), so I'm thinking, YES, this is it. Tonight's the night. I'm going to take five minutes curl my hair and look fine as hell.
So I plug it in, get the first piece of hair in the tool, and what happens from my first go? The freaking plate snaps right out. So I'm pissed already, I didn't even get one curl out of this thing. Because I'm desperate, I'm trying to shove the hot plate back in, which doesn't even look like it was secured there in the first place. I still have the iron on so I'm burning the shit out of my fingers, which is when I get the genius idea to use the handle of my brush to slam the plate back in. Of course, the extremely hot plate melts the brush so then I'm getting a wet tissue and trying to wipe the melted brush handle off of the plate (ya know, because I still think there is hope for me using this iron).
I did give up after that, unplugged it, and decided to try again after it had cooled down. The next morning, I went at it again, thinking, I'm not going to let this counterfeit POS from China get me – I will win. I slam the plate back in enough to give it another try before it popped back out. Sigh. I emailed "customer service" photos and asked for my money back, but not holding my breath on that one…
Honestly, the most disappointing part is that from the few seconds of which I was able to try using this iron, I really think this would have worked at giving me easy curls in a few minutes if it wasn't falling apart! So for now, I will deal with my unstyled hair until I find the next affordable tool that I can figure out how to use. Godspeed.