I had the pleasure of photographing this amazing lady last month, and she was kind enough to grant me anonymous photo release of her images! She and I really connected, both being mothers in our 30's and small business owners. She wore a gorgeous blue teddy (Amazon!), a stunning green and black set with a garter belt (Shein!) and a simple white tank with that sexy, red Calvin Klein thong. She is a sporty girl at heart, and once we put some red lips on her for that set, it ended up being her favorite outfit! In fact, she even purchased a large metal print from that set to hang up in her bedroom!
Thank you, Ms. G, for letting me share these stunning images of you, and for a fantastic day together!
How do you think your session went?
Extremely well!
What was the best part of the experience for you?
Shooting was so fun and I was really amazed at how "not bad" I looked when we went over the unfinished images.
Now that you've completed your session and seen your images, is there something that you would have liked to tell your pre-session self to do, not do, or not to worry about? 
Not to worry about looking bad!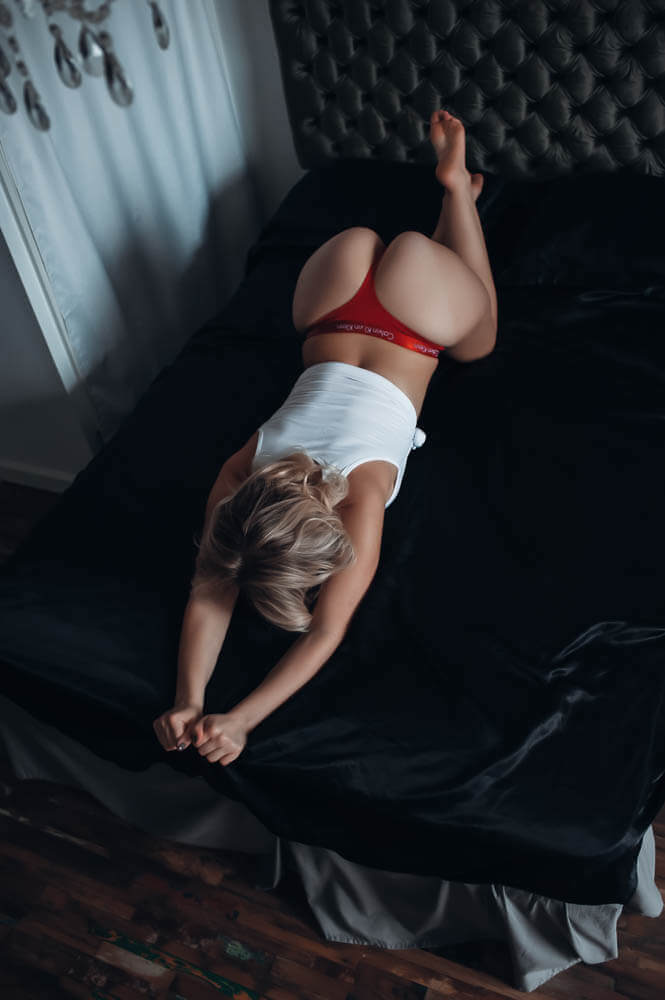 My boudoir photo session with Alisha was awesome! I felt like I was hanging out with one of my girlfriends all day. She made me feel super comfortable and gorgeous! Being in my late 30's and having had 2 children, I never would have thought I could feel and look that sexy. I absolutely LOVED my photos! Thank you for such an empowering experience, Alisha! xo