When I decided to start my own Pure Romance gig as a consultant, I knew it would be a great fit. Their mission to empower, educate and entertain women goes hand-and-hand with Atlantic Boudoir's mission to empower women to be the best versions of themselves. Although everything in Pure Romance's diverse catalog of products is great for many aspects of life (sexual enjoyment, sexual health, skin care, self-care, relaxation, etc.), I put together a list of my top items I feel are ideal to have in preparation for your boudoir session. (Note: click the name of the product to go to its listing on the website for more information or to order.)
Lingerie
Of course, I have to start with their lingerie!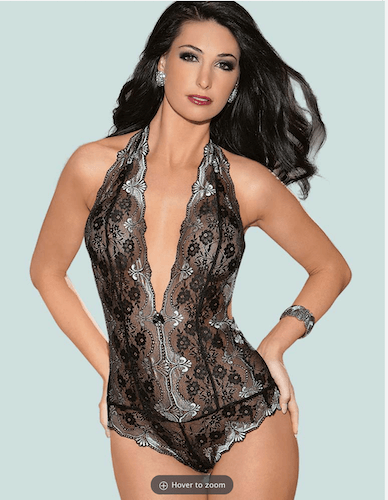 One of my favorite pieces they have that photographs well is this "Take the Plunge" teddy. I love the neckline and the silver accents. It comes in sizes S-XL.
Another really flattering teddy is the "Moulin Rose." The black lace paired with the pink is super feminine, and the open back is gorgeous. Comes in sizes S-XL.
A great two-piece set is "Woke Up Like This." The lacy bralette and bottoms combo is great for those who are looking for the "cheekier" panties. It comes in S-3X.
Skin Care
I'll be advising you to stay thoroughly moisturized leading up to your shoot, and Pure Romance has every type of body cream, oil and spray that you could want!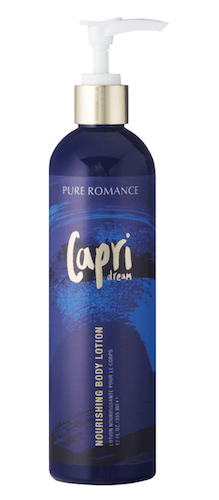 Any of the Nourishing Body Lotions (with argan oil) are amazing, and there are multiple scents to choose from. I love the Titan for a unisex scent, and Capri Dream.
If you're more of an oil gal over lotions, try the HeLi Hydrating Body Oil – apply after the bath or shower to give your skin a soft, silky finish.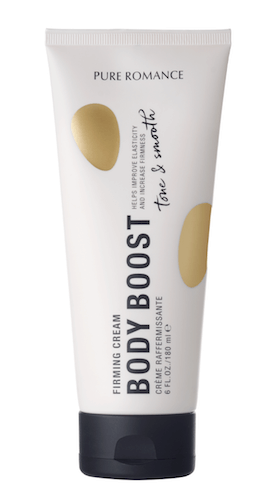 The Body Boost firming cream can used all over – face, neck, booty, breasts, etc. to reduce the appearance of cellulite, stretch marks and wrinkles. (Remember – all of those things are NORMAL, but I know that women tend to feel a little bit more confident when they aren't thinking about them so much!) There is also a HeLi Stretch Mark Minimizing Oil if that's a concern for you.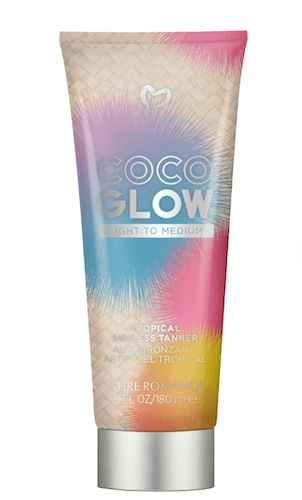 The Coco Glow Tropical Sunless Tanner is GREAT for those who want to catch a little sun before their session. You will read in my Prep Guide that I do NOT want you to do a spray tan before your session – they tend to look orange in photos and can rub off on my furniture. Instead, use this gradual sunless tanner after your shower and get the sun-kissed look that you want.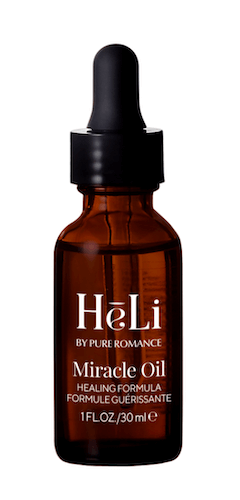 The HeLi Miracle Oil can be used for pretty much anything – this multipurpose formula can be applied to cuts and scrapes to help reduce the appearance of scars. Besides applying directly to your skin, you can also mix a dropper of Miracle Oil with your moisturizer to help prevent wrinkles or add to your shampoo to help with dry scalp.
Of course, one of the most popular Pure Romance products is the Coochy Shave Cream! It helps to blocks those little red bumps from appearing on your bikini area, underarms, legs, and anywhere else you shave.
Finally, I'd recommend the HeLi Firm Believer essential oil roll-on, containing carrot seed to help turn back the clock on skin elasticity, frankincense to calm inflammation and rosehip seed to help minimize skin imperfections.
Did you even know that Pure Romance had so many products? Check out the site to browse MANY MORE items – but I hope this list helps you get started on preparing for your own session!