Ms. D had a bunch of creative and artistic ideas for her shoot, including looking like a moon goddess with the studio's Angel Wings, as well as going for a "pinup" look…and I think we nailed it all!
Her amazing smile stole the show, which is a true testament to this Siren's beautiful personality. Enjoy her testimonial and gallery below!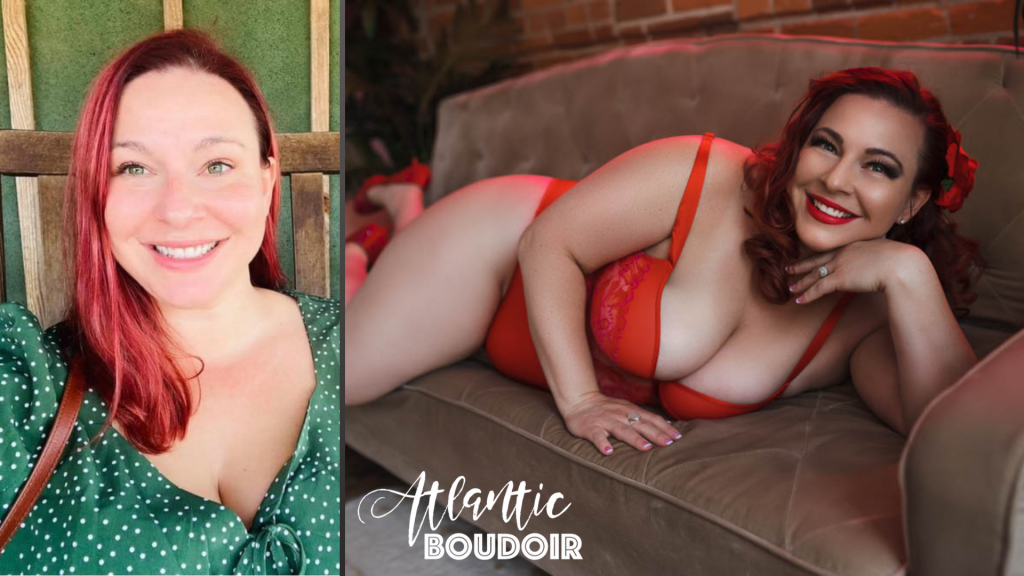 How do you think your session went?
Wonderfully.
What was the best part of the experience for you?
Seeing the reveal at the end.
Now that you've completed your session and seen your images, is there something that you would have liked to tell your pre-session self to do, not do, or not to worry about?
Not to worry about trying to lose weight for the shoot. Come as you are because you will look beautiful in the pictures.
How would you rate your body confidence post-session on a scale from 1-10?
8
How do your photos make you feel empowered? Do they make you feel seen? Describe how you might see something in yourself you haven't seen in awhile (if you feel that way).
I felt beautiful in the pictures. Alisha captures your personality and your best features.
"Alisha is a talented photographer and you instantly feel comfortable working with her. It feels like your friend is taking pictures for you. She is great with giving physical and verbal directions on posing, something I am not a natural at! I wish I had booked a session sooner because you will not regret it!"
Hair/Makeup: Felicia Dixon, Hair Tease Salon/BBJ Beauty
Let me capture your personality and beauty… schedule a consult today.